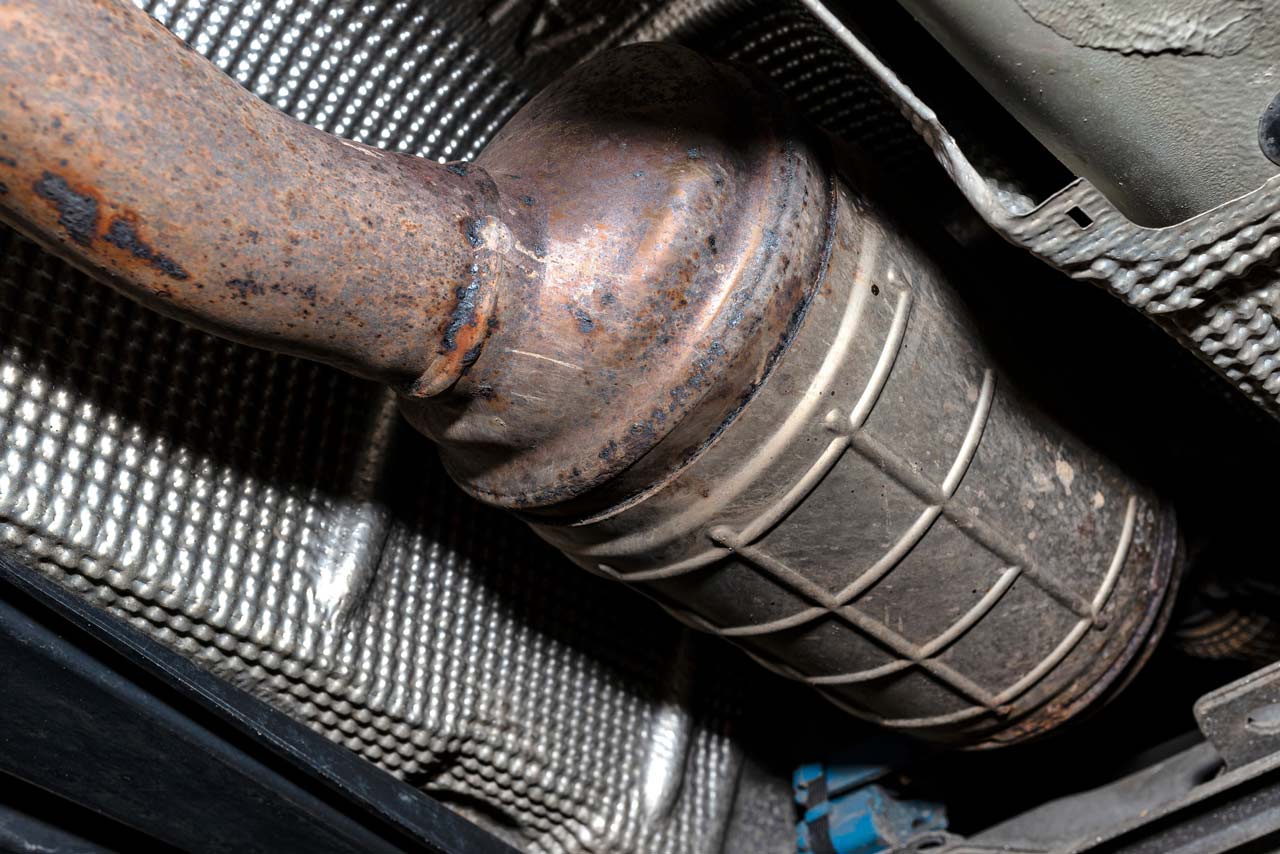 IN-DEPTH: Patchwork of State Laws Not Stopping Catalytic Converter Thefts, Say Industry Leaders
Scrap metal industry heads say the United States needs a universal solution to the theft of catalytic converters because a patchwork of laws is allowing the black market to continue to exist.
Institute of Scrap Recycling Industry (ISRI) Chief Lobbyist Billy Johnson said there needs to be a federal solution to catalytic converter thefts because thieves exploit gaps created by each state having its own laws.
"What happens in a patchwork system, where one state has one law and another state doesn't have any laws or has a different law is the thieves know how to manage and manipulate the differences," Mr. Johnson told The Epoch Times on July 7.
Mr. Johnson said his organization has suggested changes to some U.S. Senate bills, like adding a national registry provision, but has not received a definitive response. Mr. Johnson said ISRI will continue to advocate for these changes because it's not enough for some states to have a catalytic converter registry and some not.
ISRI represents over 1,500 scrap metal recycling companies in the United States and 40 countries around the world. They provide advocacy, education, safety, and compliance training for their members and promote public awareness of the vital role recycled materials play in the U.S. economy.
Virginia
Beginning July 1 it became a felony to sell a catalytic converter without proof of lawful ownership in Virginia, with auto repair industry employees being exempt.
Any other person found in possession of a catalytic converter who doesn't either have documentation of where it came from or provide the identity of who sold the part to them could be charged with a class 6 felony and face between one to five years in prison.
HB 2372 was passed unanimously in the state Senate and by a two-thirds majority in the Virginia House to help stem rising thefts of catalytic converters.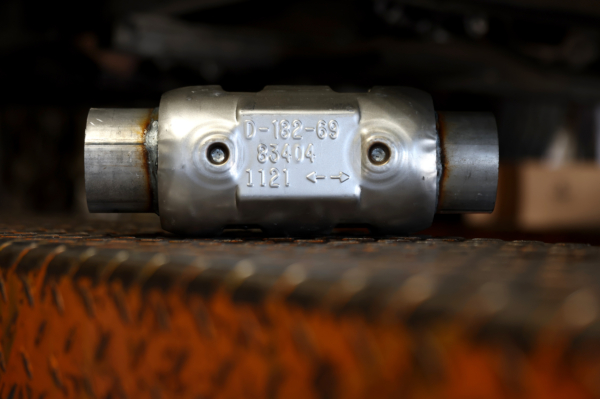 "As of June 24, the Richmond Police Department [RPD] has taken reports of 133 converters stolen in 2023. While that number is trending down from the previous two years, it is still a problem that occurs across the city," an RPD spokesperson told The Epoch Times in an email.
RPD partners with the local auto industry to label catalytic converters as a theft prevention measure, said the spokesperson.
"With just a simple reservation, motorists can call Midas of Richmond and have them paint the catalytic converter bright colors to deter resale if stolen, all for free," said the spokesperson.
Northern Virginia's Arlington County Police Department said it has recorded 310 catalytic converter thefts from January 2021 to the present, and each case is given to the Property Crimes Unit that investigates the theft.
Amir Guirguis, a manager at a Shell auto repair in northern Virginia, said his business has seen a rise in catalytic converter thefts, with replacement requests up from last year. His shop saw about four thefts in 2022 but this year so far there have been 15.
It is a very time-consuming and costly repair because the thief not only cuts away the converter but damages the muffler and the pipe leading to the engine, said Mr. Guirguis.
"They damage not just the catalytic converter but three parts, which all need to be replaced," Mr. Guirguis told The Epoch Times. The converter has to be new and normally ordered directly from the dealer where the car was purchased, costing around $1,000 or more, he said.
"While a catalytic converter can be removed in just a few minutes, for vehicle owners, the cost is much more than the replacement parts. Victims must find alternate transportation, schedule necessary repairs, and may face loss of work as a result," David J. Glawe, president and CEO of the National Insurance Crime Bureau (NICB) said in a press statement.
A catalytic converter is a small canister-like part between the engine and muffler, which reduces harmful emissions. Inside the converter, there are rare materials like platinum, palladium, and rhodium, which react with the engine's exhaust to convert pollutants like nitrogen oxide, carbon monoxide, and hydrocarbons into less harmful pollutants, nitrogen, oxygen, carbon dioxide, and water vapor.
The rare metals are why thieves steal converters, and currently rhodium is more valuable than gold. In fact, there are finite amounts of these three metals in the United States said Johnson, and even though prices rise and fall just like gold, they are always valuable.
States With Stricter Laws
Stricter laws have been implemented in 32 states to stem the wave of thefts, with more bills being considered in 2023. ISRI has advised many states in writing their catalytic converter theft prevention laws, said the organization's Director of Law Enforcement Outreach Todd Foreman. One of the key provisions of any bill should include clear guidelines of who can have possession of a catalytic converter and how they show proof of legal purchase.
Texas, Arizona, South Carolina, Connecticut, New York, California, Rhode Island, and Oregon require detailed documentation of catalytic converter sales, including proof of ownership, the vehicle identification number (VIN) of the vehicle from which the part was removed, the seller's home address, and the seller's driver's license.
More jurisdictions, like Maine, require that new and used car dealers have the VIN etched on the converter. A pilot program in Minnesota etches identifying information on catalytic converters of the top 15 most targeted vehicles for free.
It is now a felony to steal catalytic converters in Texas, Virginia, and North Carolina.
New York, California, and Colorado have tightened their resale laws, which require that newer cars only replace stolen catalytic converters with original equipment manufacturer (OEM) parts made by the car company. Aftermarket parts are produced by a different company and are made to be compatible with many makes and models.
Edward Sandul, manager of YS Operations, a large catalytic converter recycling company in New York State, told The Epoch Times that used converters are not legal in his state because they don't meet emissions standards.
His company has seen a lower rate of stolen converters being brought in since New York tightened its rules. YS Operations requires proof of ownership and records video of the transaction, said Mr. Sandul.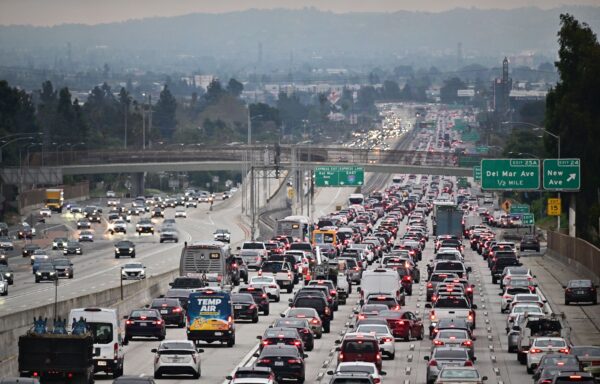 CARB vs EPA
Colorado and New York have adopted California standards for catalytic converter replacement, with New York requiring that the installation must happen in the same location as that of the car's manufacturer; the type of the converter must be the same as the original; and the driver must get a warranty information card from the installer. These three states follow the California Air Resources Board (CARB) emission standards.
CARB is responsible for regulating vehicle emissions and has some of the strictest catalytic converter rules in the United States.
CARB's regulations for catalytic converters require aftermarket converters to meet the same emission standards as OEM converters, with approved converters labeled with specific executive order numbers. Tampering with or removing catalytic converters is illegal and carries strict penalties.
Most states, however, follow the Environmental Protection Agency's (EPA's) emission standards.
The EPA in 1986 outlined a set of laws relating to catalytic converter replacements. Under these regulations, your catalytic converter must be in the same location as the original; the same type as the original; the correct model for your vehicle; and installed correctly and accompanied by the installer's warranty.
All states require either a CARB or EPA emission-compliant catalytic converter and violating this rule can lead to fines of up to $10,000.
National Theft Numbers
An NICB report shows a surge in catalytic converter thefts across the United States. In total, the nation experienced more than 64,000 catalytic converter thefts in 2022, with California and Texas accounting for 32,000 thefts last year. However, Carfax puts the true number of thefts closer to 153,000.
NICB told The Epoch Times that there has been an upward trend of catalytic converter thefts based on insurance data from the last three years.
"Based on insurance claims, thefts of catalytic converters increased significantly from 2020 through 2022. Insurance claims for these thefts increased from 16,660 claims in 2020 to 64,701 in 2022," Joe Brenckle, NICB director of public affairs, told The Epoch Times in an emailed statement.
In addition, Allstate insurance data show that catalytic converter replacements among its customers grew by 1,155 percent nationally between 2019 and 2022.
Federal Solution Needed
ISRI has put forward three strategies for combating these thefts. They recommend requiring all converters to be marked with the VIN and registering them on a national database. They urge restricting who can legally possess converters and their key components, and require buyers to keep detailed records to document each step of the purchase.
As the number of thefts increased, the lack of an identifying number on the catalytic converter to tie it to the specific VIN number, became more apparent.
ISRI said the goal of federal legislation should be to eliminate the black market points of entry for the stolen goods, and ultimately end catalytic converter thefts.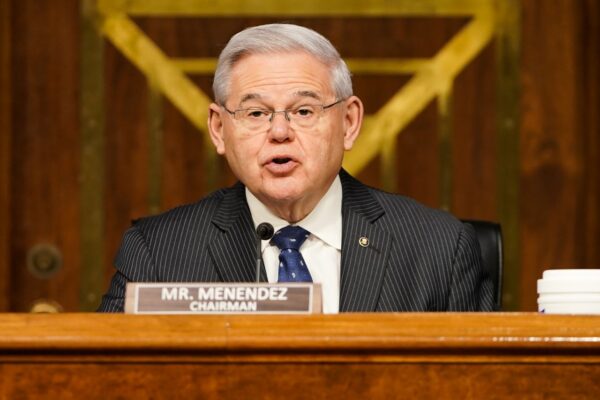 Sen. Bob Menendez (D-N.J.) recently authored the Catalytic Converter Theft Task Force Act, which aims to create an inter-agency task force led by the Department of Justice and the Department of Transportation, and include representatives from state and local law enforcement agencies.
The federal task force would assess existing laws, regulations, and law enforcement practices and resources related to the rising rates of catalytic converter thefts and make recommendations to Congress on how to stop the thefts.
Robert Julien, a spokesman for Mr. Menendez, told The Epoch Times the senator is optimistic that the bill will garner bipartisan support.
At the end of 2022, Sen. Amy Klobuchar (D-Minn.) introduced the Preventing Auto Recycling Theft (PART) Act, to combat the rise in catalytic converter theft, which is also at the early stages of the legislative process.
The PART Act would require new vehicles to have a VIN stamped onto the converter, create a grant program to pay for the stamping of the ID numbers, and codify these thefts as criminal offenses.
"If someone who's going to steal a catalytic converter slides underneath the car and sees it as marked with the serial number, they may not steal it," Mr. Johnson told The Epoch Times during a July 7 interview.
But for Klobuchar's bill to be most effective, it would need a provision that requires anyone who buys CC to be listed in a national database or registry said Johnson.
The ISRI members process the CC and sold to the smelters, who then smelt the catalysts and extract the precious metals which go into other products like electric vehicle batteries, and grid protections and will be important for helping to meet the Biden administration's 2030 electric vehicle goals said Johnson.
"Without that happening the catalytic converters will largely get packaged up and shipped abroad and we'll never see that material again," ISRI's Mr. Johnson said.
Stopping the theft of catalytic converters will help ISRI members continue processing enough catalytic converters to maintain this precious metal supply in the United States.
Ms. Klobuchar's bill, in its present iteration, fails to understand and protect the whole process, from the collection all the way through the sale, to the smelter, to making new electric vehicle batteries, Mr. Johnson said.
The other issue with the PACT Act is that it does not completely outlaw resale of catalytic converters. said Mr. Johnson.
"You don't want the catalytic converters to be resold. You want them to come to us and us to destroy them. [Otherwise] if they can be resold that sets up a whole secondary black market for them," Mr. Johnson said.
Meanwhile, ISRI has a program set up in partnership with law local enforcement called scrap theft alert, which sends out electronic alerts within a 100-mile radius of the theft.
"I think we've recovered about $3.5 billion worth of property with the alert system," Director of Law Enforcement Outreach Mr. Foreman said.