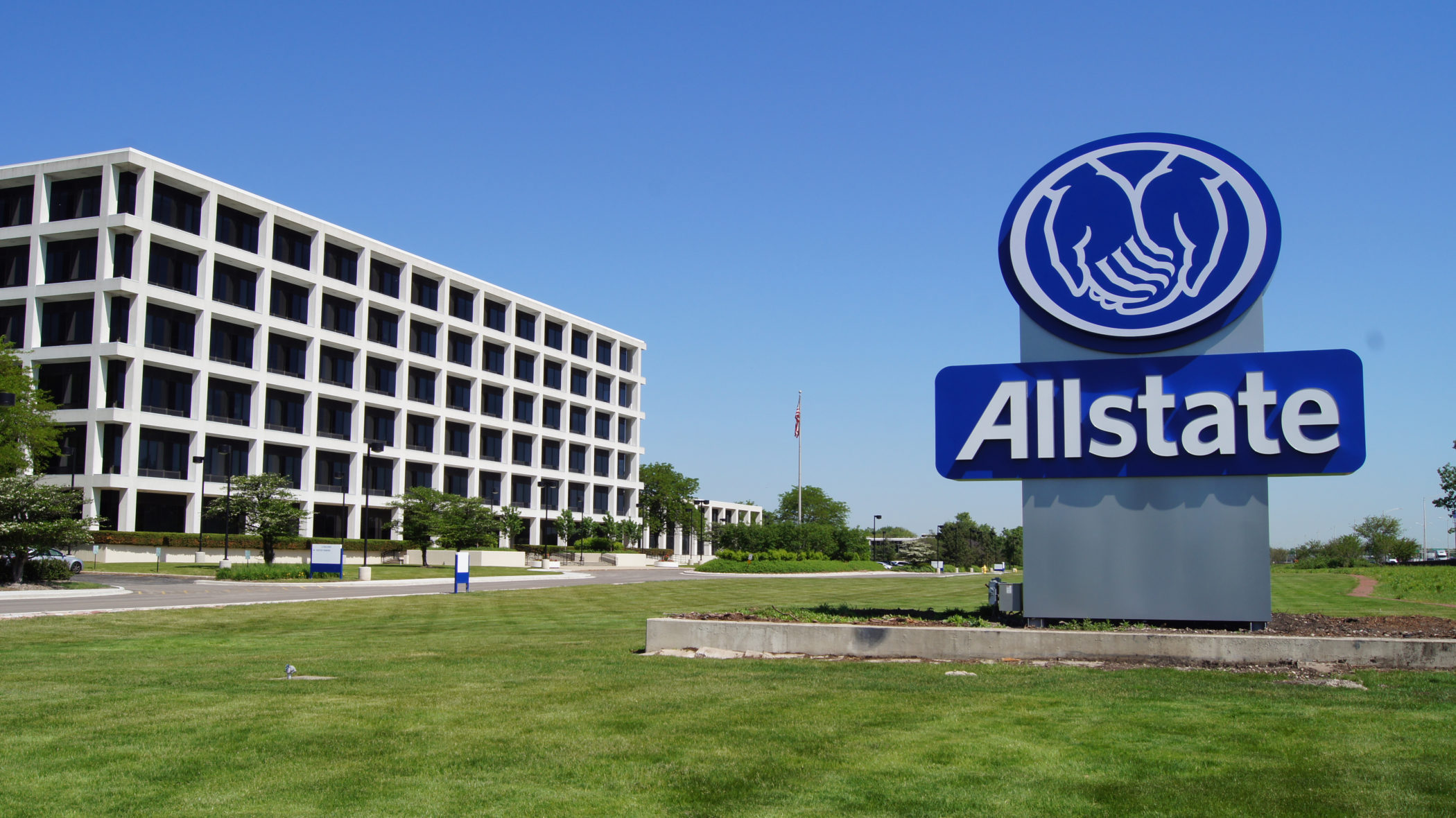 Allstate's Plan to Return to Profit in Auto
Following a year of turbulence in its auto insurance business, Allstate Corp. outlined what CEO Tom Wilson called the company's number one priority: improve margins.
Allstate ended 2022 with an unprofitable 110.1 combined ratio in auto – 112.6 for the fourth quarter when it recorded $974 million in underwriting losses.
Allstate Reports $310M Q4 Loss as Auto Claims Costs Motor Past Rate Hikes
Mario Rizzo, president of Allstate Property-Liability, told analysts and investors during a conference call on earnings that the leading auto insurer has a four-legged approach to restoring profitability: continue raising rates, reduce expenses, stricter underwriting, and modifying claims practices to reduce costs.
"We expect to continue to pursue significant rate increases into 2023," he said, adding that Allstate "temporarily reduced advertising spend to manage new business volume," and has restricted underwriting in "locations or risk segments where we cannot achieve adequate prices for the risk."
In addition, to keeping loss costs down, the segment leader said Allstate has partnerships with suppliers and repair facilities, and is using predictive modeling to "optimize repair versus total-loss decisions and likelihood of injury and attorney representation."
Rizzo said Allstate has "meaningfully reduced" pending bodily-injury claims by about 20% over the last year.
"[The claims approach] reduced risk of inflation impacting those claims that we've settled and remediated going forward," Rizzo added, "and also reduces reserve uncertainty on those claims going forward. We've looked to de-risk the bodily-injury pending portfolio by leaning in and settling claims."
On reserves, Allstate said it strengthened prior-year Property-Liability reserves by $1.7 billion, excluding catastrophes, in 2022. Allstate brand personal auto made up $1.1 billion of the total, related to bodily-injury claims.
Allstate has since late 2021 embarked on a plan to aggressively increase auto insurance rates and it estimates an annualized impact to of about $4.8 billion from implemented rate increases of nearly 20% over the last 15 months. However, Rizzo explained, there is a lag in earned premium. About 85% of the annualized written premium will be earned since customer modify limits and deductibles. This nets about $4.1 billion in expected earned premium but only $1.2 billion has been earned through the fourth quarter 2022, Rizzo said.
"Of the remaining $2.9 billion of premium yet to be earned, roughly $2.6 billion will be earned in 2023," with the balance coming in 2024 as additional rate increases are implemented in 2023, Rizzo added.
"We know that loss costs will increase, whether from severity or accident frequency, which would increase the combined ratio. So prospective rate increases and other margin improvement actions must meet or exceed loss cost increases to achieve historical returns. We continue to manage the auto insurance business with the expectation to achieve an auto insurance combined ratio target in the mid-90s," he said.
Just three states – California, New York, and New Jersey – made up about 25% of Allstate brand auto written premiums in 2022 but accounted for about 45% of the underwriting loss. Rate increases in these states were not enough, so Allstate will be filing for additional rate increases and taking other underwriting actions, as well as requiring more down payments.
Photo: Allstate website
Source: https://www.insurancejournal.com